November 20 • 7:30 pm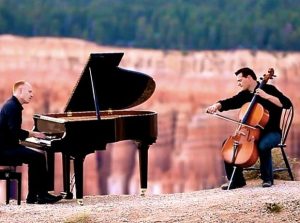 Since their serendipitous start in a Southern Utah piano shop, THE PIANO GUYS have proven to be a powerhouse group without limits. Don't miss out on this musical quartet as part of the Marana Group Spotlight Series.
January 17 • 8:00 pm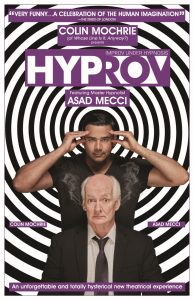 Colin Mochrie (of Whose Line is it, Anyway?) presents HYPROV: Improv Under Hypnosis (Featuring Master Hypnotist Asad Mecci) is coming to Miller Auditorium, on the campus of Western Michigan University as part of the 2019-2020 Marana Group Spotlight Series
January 18 • 2:00 pm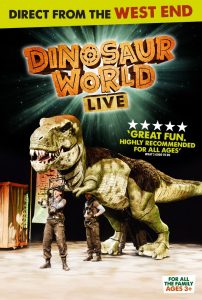 Dare to experience the dangers and delights of Dinosaur World Live in this roarsome interactive show or all the family.
Recent Updates
April 8, 2019

Uncategorized

Marana Group Donates $200 to the Center for Homeless

After selling out of all tickets to the 90th Annual University of Notre Dame Blue-Gold Spring Football Festival, Marana Group will be donating $200.00 to our charity partner, the Center for the Homeless in South Bend, Indiana. This donation will provide a meal for 98 people. We would like to thank everyone who supported our event and this donation to the Center for the Homeless.

About the Center for the Homeless:

For nearly three decades the Center for the Homeless in South Bend, Indiana has served individuals and their needs. While the center has offered over 700,000 safe nights, and over 1.5 million meals to over 55,000 men, women, and children, it offers so much more than that. Their goal is to provide not only life-saving services, but an atmosphere to support life-changing services as well. Services ranging from personal development, education, job training, support groups, and housing outreach programs move individuals towards achieving and maintaining self-sufficiency. Its operating budget is primarily supported through individual and corporate support. If you would like to support the mission of the Center for the Homeless, please visit their website at https://www.cfh.net/

View Full Update

December 30, 2018

Holidays, Schedule Update

Marana Group Donates Winter Hats and Coats to Homeless Shelter.

Marana Group announced today that it has donated forty-eight gently used winter coats previously worn by their route service drivers to the Center for the Homeless in South Bend, Indiana. In addition, Marana Group also donated 100 new knit caps to the Center.  Prior to making the donation, the coats were professionally cleaned by The Clothes Basket in Paw Paw, Michigan and then sent to Alfie Logo Gear in Traverse City, Michigan to be de-branded. This is the second coat donation the company has provided and brings the total number of coats donated to 88.

"You don't have to be a native our region to understand that the need for clean, new and gently used winter clothing is at its highest during the first 3 months of the year," said David C. Rhoa, president of Marana Group.  "It is our sincere hope that this donation will make a positive impact in the lives of our community members who are in need. We are deeply appreciative of our friends at The Clothes Basket and Alfie Logo Gear for their efforts in helping us prepare the coats for donation," Rhoa concluded.

About Alfie Logo Gear for Work & Play in Traverse City, Michigan:

"Creative ideas, intuitive service and spiffy gear delivered with authentic passion so your business shines". Alfie Logo Gear offers a wide variety of products to be customized for any business, group, team, or organization http://www.goalfie.com/

About The Clothes Basket in Paw Paw, Michigan:

The Clothes Basket proudly serves the Paw Paw, Michigan area with professional dry cleaning services, a drop-off or self-serve laundry, and free pickup and delivery. The expert staff takes great care in attending to all dry cleaning needs, handling everything from standard dry cleaning and laundry to wedding gowns, draperies, leather, and more. The Clothes Basket is dedicated to providing exceptional service, great prices and quick turnaround. http://www.clothesbasket.net/

About the Center for the Homeless:

For nearly three decades the Center for the Homeless in South Bend, Indiana has served individuals and their needs. While the center has offered over 700,000 safe nights, and over 1.5 million meals to over 55,000 men, women, and children, it offers so much more than that. Their goal is to provide not only life-saving services, but an atmosphere to support life-changing services as well. Services ranging from personal development, education, job training, support groups, and housing outreach programs move individuals towards achieving and maintaining self-sufficiency. Its operating budget is primarily supported through individual and corporate support.  If you would like to support the mission of the Center for the Homeless, please visit their website at https://www.cfh.net/

View Full Update

Revised Postal Service Permit Format – Kalamazoo

To view or download the approve permit formats for Kalamazoo as a PDF, please click here.

View Full Update

Revised Postal Service Permit Format – South Bend

To view or download the approve permit formats for South Bend as a PDF, please click here.

View Full Update

October 5, 2018

Holidays, Schedule Update